Songs for Children in Foster Care
At Mama Sing My Song, we believe that every child should know just how wanted, treasured, and loved they are— our personalized songs are written with this goal in mind.
We've seen the special impact this can have on children in foster care, re-writing negative self-narratives and helping kids feel seen, valued, and loved.
We are honored to partner with you to offer free songs & stuffies for children in foster care (to date, we've given this gift of love to 700+ kids!), and 10% of all our profits are donated directly towards this cause.
Not a foster parent but want to donate to our foster care program?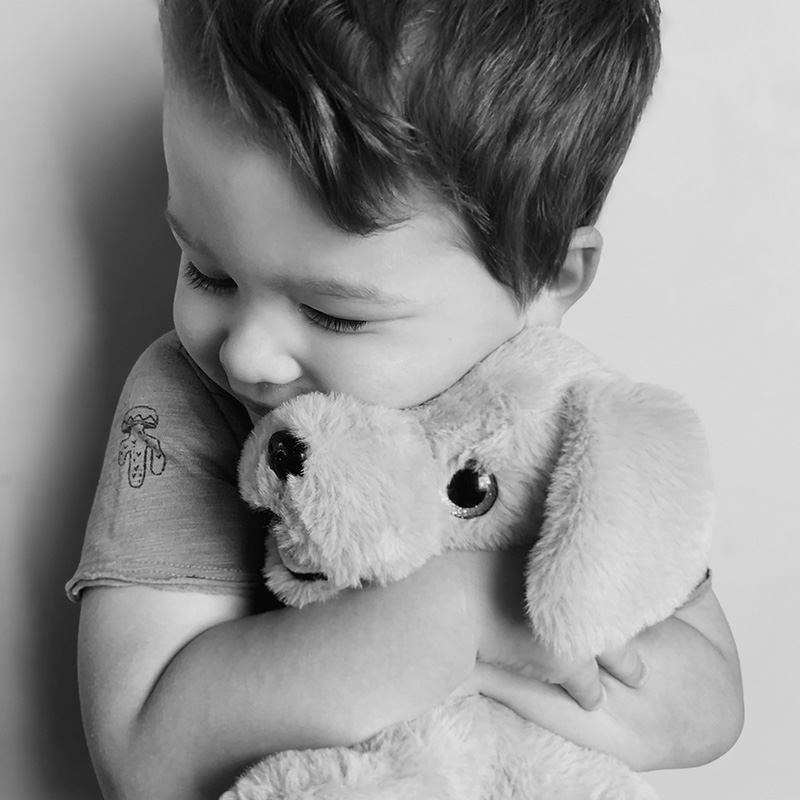 100% of funds received will go directly to songs and stuffed animals for children in foster care.
Give the gift of joy and hope for children in care.
Are you a foster parent interested in a song for your child in care?
Fill out the form below and we'll notify you when there's a song available! Children selected for this program will receive a free acapella "My Song" and stuffed animal (just pay shipping!). *This gift is currently available for children in foster care in the United States.
Foster Care Song - Waiting List
"*" indicates required fields
10 Ways to Support a Foster Family
09 AUGUST 2017
It takes a village, y'all. For much of the past year as foster parents, Danny and I were drowning— occasionally coming up to sputter and gasp, but mostly in over our heads. Were it not for our incredible "village" of friends, family, neighbors, and even strangers, we would have completely sunk.
Now we find ourselves in a much simpler, less demanding season— the house is in order(!!!), I went to the dentist(!!!), cooked dinner twice already this week(!!!), went for a run(!!!), and took a shower(!!!). We are breathing easier again and, for the first time in a loooooong time, beginning to look beyond our own immediate neediness to the needs of others. I feel a new passion/compassion for helping other foster families thrive by playing the supportive role that was so critical for our own survival last year.
It struck me that many people want to help foster families but simply don't know how. Being on the receiving end only a few weeks ago, I think I can provide a few ideas. 🙂
10 Ways to Support a Foster Family
(without having children live in your home!)
DO SOMETHING. "Let me know if you need anything!" comes from a great heart, but the reality is that most people who are drowning don't have time to think about the best way you can help save them. They just need you to do it.
FEED THEM! My cousin recently shared about a retreat center in which guests were welcomed to meals with these words, "Around here, we enjoy food as God's love made edible." I wish I had an exact number, but in our 13 months as foster parents, we had no less than 50 meals dropped off at our doorstep. 50+ people who made God's love edible for our family. 50+ nights we weren't eating chicken nuggets or frozen pizza.

Don't ask if they need food—trust me, food is always always always welcomed (especially in disposable containers that don't have to be returned, and if you really want to go over the top, throw in a few paper plates too). 😉

GIVE THEM A BREAK. Take the kids to a park, to the library, to a movie, whatever, so the parents can have a few minutes to themselves. We had friends/family take our foster children on hikes, to their house to make cookies, for slumber parties, etc.

Many people are unsure about rules/restrictions that may apply for babysitting a foster child. Ask the parent! Each agency has its own set of rules, but for us (DHR) this was not an issue. Anyone we trusted could watch them/take them for outings. This was a HUGE help.

CLEAN THEIR HOUSE. Or send a cleaning service. I would've killed for this last year, so it's going on the list. 😉
SEND THEM ON A DATE. Parenting is exhausting, foster parenting is insane, and marriages can suffer. Offer to watch the kids so the parents can go on a date, and if you really want to go overboard, send them with a gift card. 🙂 We had several friends, family, and neighbors who offered to watch our kids on a regular basis, and I can't tell you what a gift this was!
OFFER YOUR SERVICES. Get creative! This can be fun! Do you cut hair? We received free haircuts from both a retired hair-stylist and a local hair salon. We felt so pampered! Do you shop? An incredibly thoughtful friend bought all our school supplies so I wouldn't have to wrangle my kids around Target in search of No. 2 pencils and glue sticks (meanwhile removing the Legos and Oreos that flew off the shelves into our cart). Do you walk/drive? Two different neighbors walked/drove our foster kids to school every single morning after Owen was born thru the end of the school year (umm, like 7 months). Do you mow yards or tutor or fix cars or make amazing cappuccinos? I guarantee your services would be appreciated if you simply offer.
SEND A PACKAGE (OR LETTER!). Danny's Aunt Sue, who lives in Florida, never met our foster children but sent regular care packages filled with stickers, books, crafts, and individual gifts. The kids LOVED finding packages on our doorstep and could always guess it was from Aunt Sue! They also lit up whenever they checked the mailbox and found a letter with their name on it. Pretty amazing how a little note and a $0.47 stamp could make a child (or adult) 😉 feel so loved (let alone a displaced child in a stranger's home).
SHARE YOUR STUFF. When we became foster parents, we were given boxes of beautiful hand-me-down children's clothes, a furniture set for the kids' bedroom, toys, and two strollers— most of which came from people we had never met but who had heard we were a foster family and simply wanted to help. What's collecting dust in your basement could be a tremendous blessing to someone else— pass it along!
LISTEN. Ask how they are doing and be prepared to get an earful. When they stop to breathe (or wipe tears), follow up with another question. Do this over breakfast (see #2) and you've got a winning combo! 😉
PRAY. Pray with them. Pray for them. Tell them you are praying for them. Then actually do it. The night our foster kids moved out, some dear friends and leaders from our church called Danny and me to a special meeting so they could pray over us. They listened (see #9) and wept with us. And then they prayed. This simple act touched us deeply, and we felt unbelievably loved.
There you have it. Foster parent, if you find yourself drowning, know you are not alone. You are amazing and doing a great work! Be willing to accept help (you know you need it!), and feel free to pass along this handy list to anyone who offers their services. 😉 And kind, helpful, wonderful friend, if you find yourself in a smoother season like me, look around at who might benefit from your help and let this list prompt you to action.