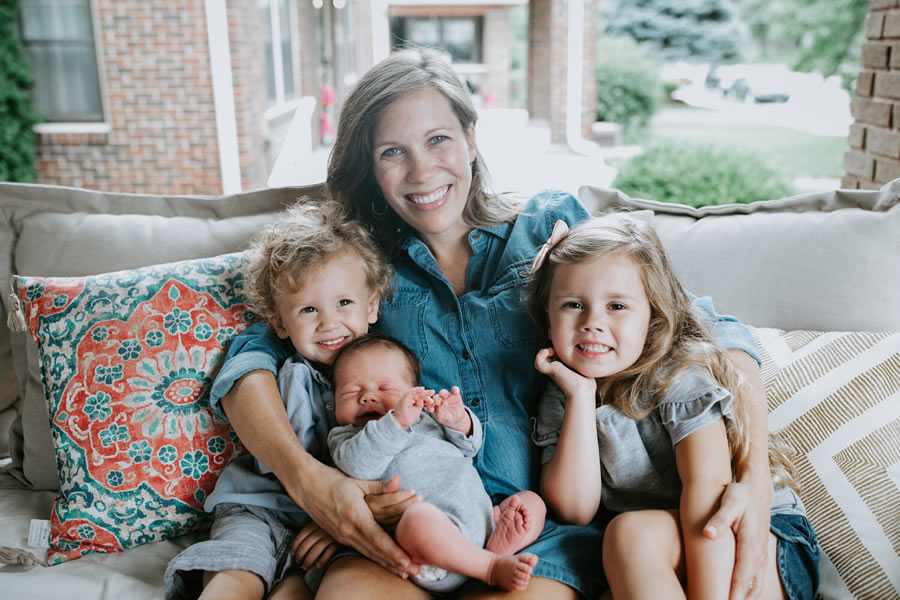 I was a new mom driving in the car with a screaming baby in the backseat when a little song popped into my head.
"Sweet Jane, you're the apple of my eye; you're the sugar in my chai; you're my little cutie pie-ie-ie, Sweet Jane."
To my surprise, she stopped crying! And from that day on, the song stuck. I sang this tune over and over, at bedtime and at breakfast and on our way to the grocery store, until she quickly recognized it as her own-- "Mama, sing my song!"-- her almond brown eyes dancing each time I sang her name.
Then my son came along. One night as I was nursing him, my mind just started rhyming again-- "Owen Daniel, you're the man-iel, Owen Daniel, child of mine..." Now he had a song too.
Soon nieces and nephews and friends started asking for songs, and the next thing I knew, a mama I'd never met on the other side of the country was ordering songs for her kids in exchange for Chick-Fil-A gift cards (which, might I add, is a pretty fantastic currency). And just like that, I'd started a song business.
Although initially, this whole thing seemed crazy to me, I'm realizing more and more each day the power of words and song and the sound of a person's own name. To think I can give families a tool to sing words of truth and love over their child in a way that will perhaps never be forgotten... well, that just blows me away. I will never get over the privilege it is to be a part of something like this.
With love and song,
Amanda
FOUNDER & ORIGINAL "MAMA" OF MAMA SING MY SONG